Access Flooring Association relaunches with revised PSA standards
News > Access Flooring Association relaunches with revised PSA standards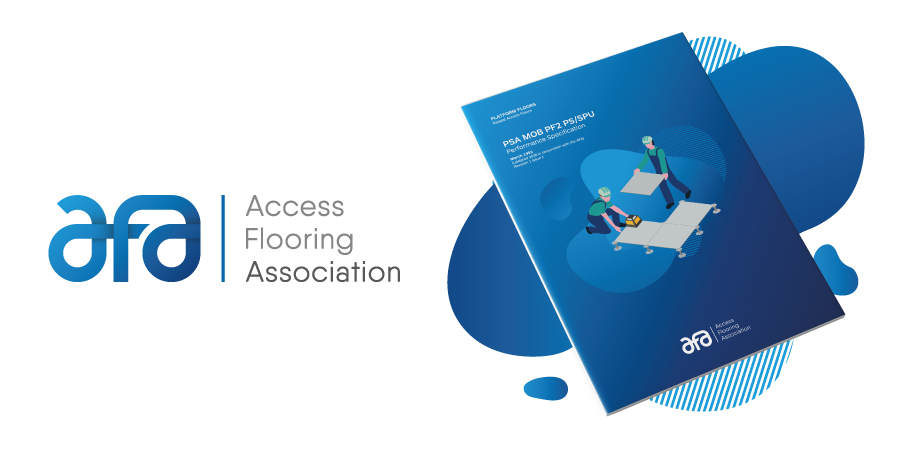 The Access Flooring Association (AFA) relaunches today, bringing with it an abundance of updates to the existing Property Services Agency (PSA) standards for raised access flooring systems – the de facto classification in the UK & Republic of Ireland.
The AFA promotes good governance in the specification, installation and maintenance of raised access flooring throughout the UK. They assist manufacturers, installers, specifiers, architects and users by offering help and advice to achieve the best possible raised access flooring standards.
The primary commitment is to safeguard the highest standards recognised by the industry through the PSA specification. This is achieved by providing systems, for the UK market, that uphold the rigorous and comprehensive standards as outlined in the PSA MOB PF2 PS classification for the manufacture and installation of raised access floor solutions.
Throughout the UK specification process, the AFA promotes the use of PSA products to industry. The stringent full-system compliance metrics are clearly defined, accepted and well understood by architects, specifiers, contractors, developers and leasing agents.
Originally introduced in 1982, the main advantages of the PSA classification are that:
PSA certification can only be achieved via vigorous independent testing.

PSA regulates the manufacture and installation performance of the system, including all relevant laboratory and on-site testing.

PSA covers total system performance, including acoustics, hydrothermal, electrical/electrostatic performance, fire and health and safety.

PSA performance is always to a safety factor of three times.

PSA makes provision for a total system warranty for 25 years (installation and manufacturing).

PSA is the de-facto UK classification as recognised by the BCO (British Council for Offices).

PSA is separated into four easy to understand standards, per loading performance, with typical application guidance – Light, Medium, Heavy and Extra Heavy grades are simple to interpret and explain.
The AFA aims to offer the best advice through our member organisations and has a highly experienced key stakeholder team to support the manufacture and ultimate selection of the right access flooring products for every type of project – from commercial office buildings to data centres.
To download a copy of the latest PSA standards for raised access flooring, please visit the standards page and complete the form, telephone 0845 120 0068, or email information@theafa.com.